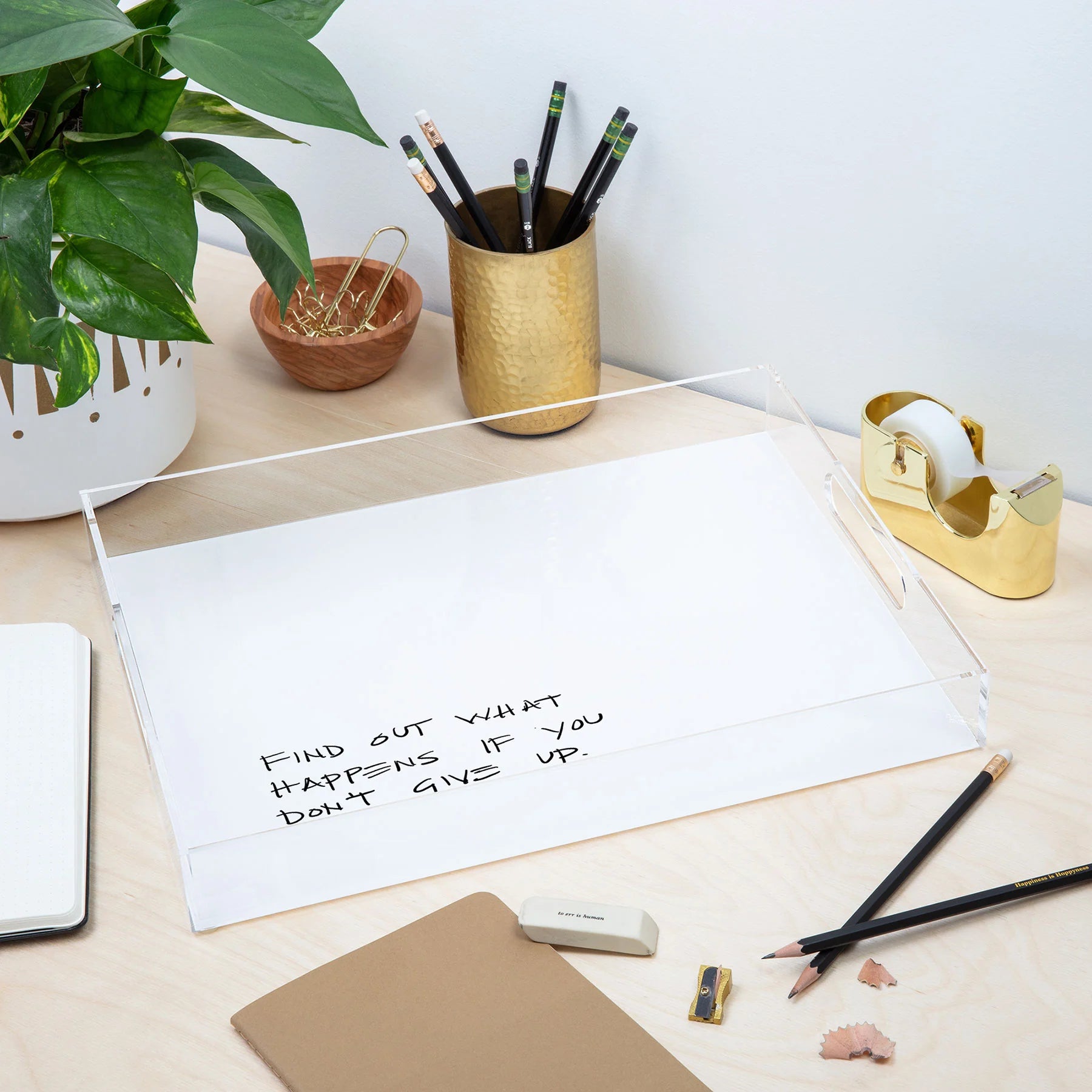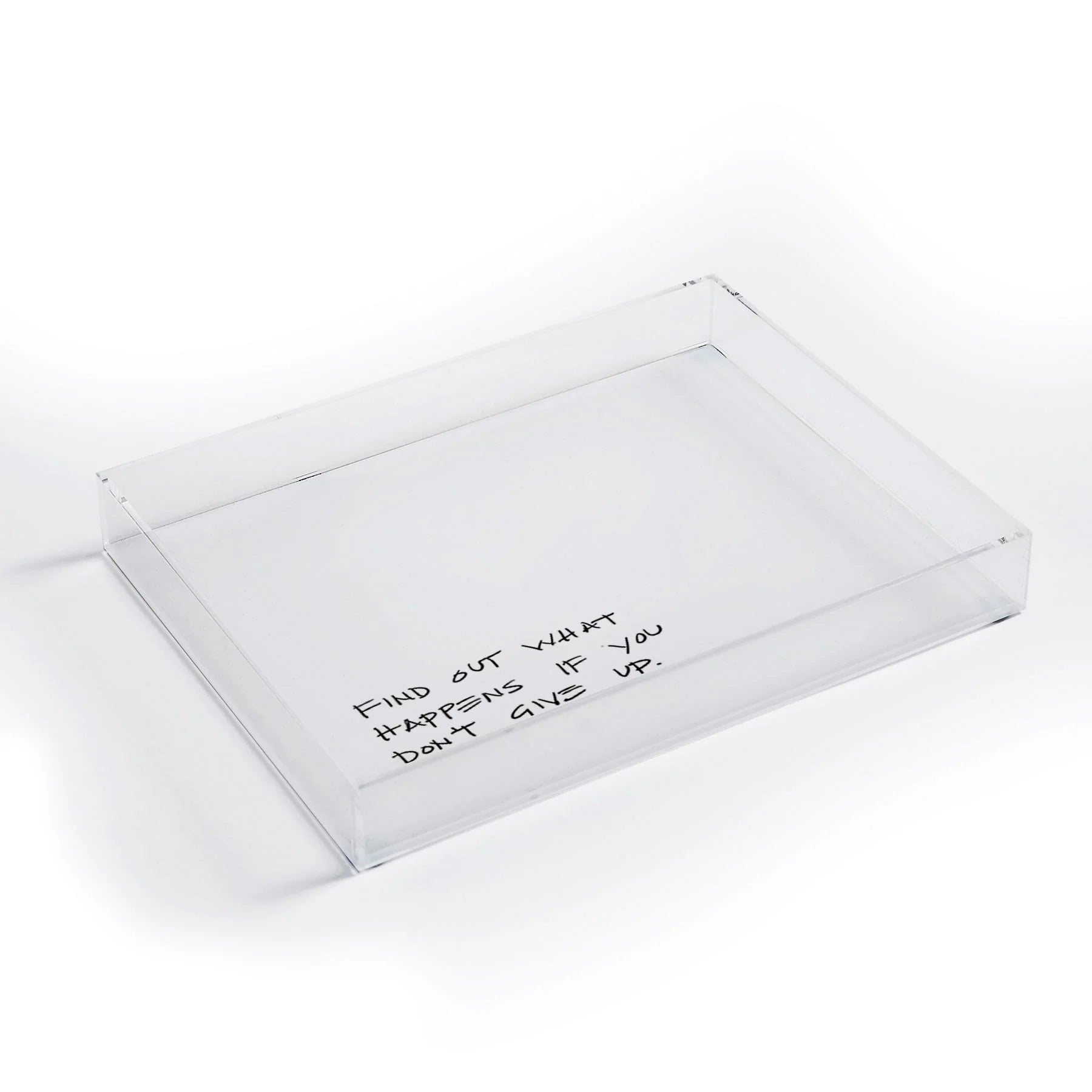 "find out" acrylic tray
---
tray chic. this acrylic trays accommodates all your countertop organizational needs. featuring the "find out" artwork from kent youngstrom on the bottom panel, the acrylic trays can adapt to whatever decor style you love and the see-through side panels give them a modern flair.
the medium-sized tray even comes with handles, allowing you to take it around the house for nail supplies or, dare we say, breakfast in bed!
product specs:
artwork featured on bottom panel
medium size has hand holes for easy carrying
includes feet to avoid scratching surfaces
sizes available:
small size: 8" x 6 1/4" x 1"
medium size: 15 1/2" x 12" x 1 3/4"