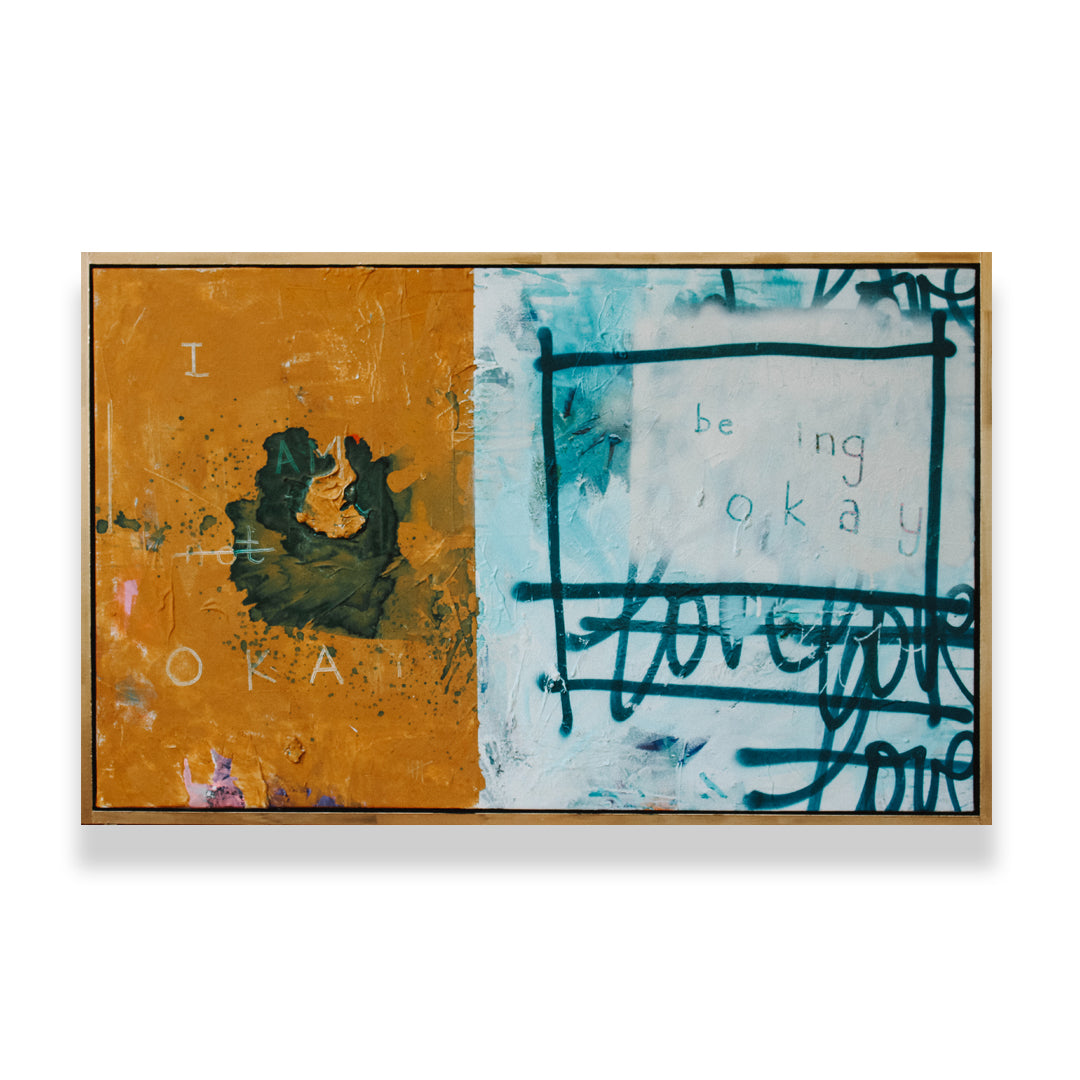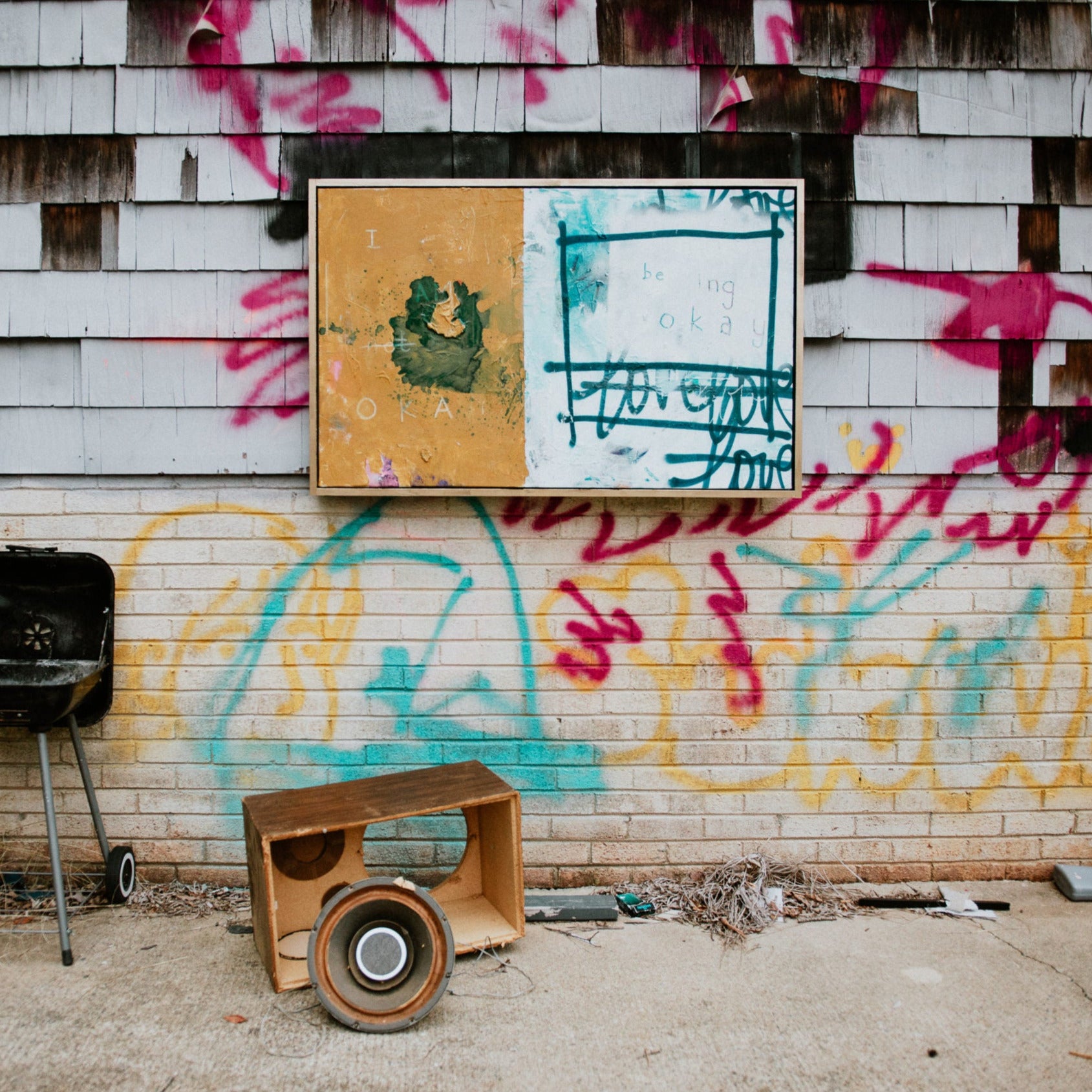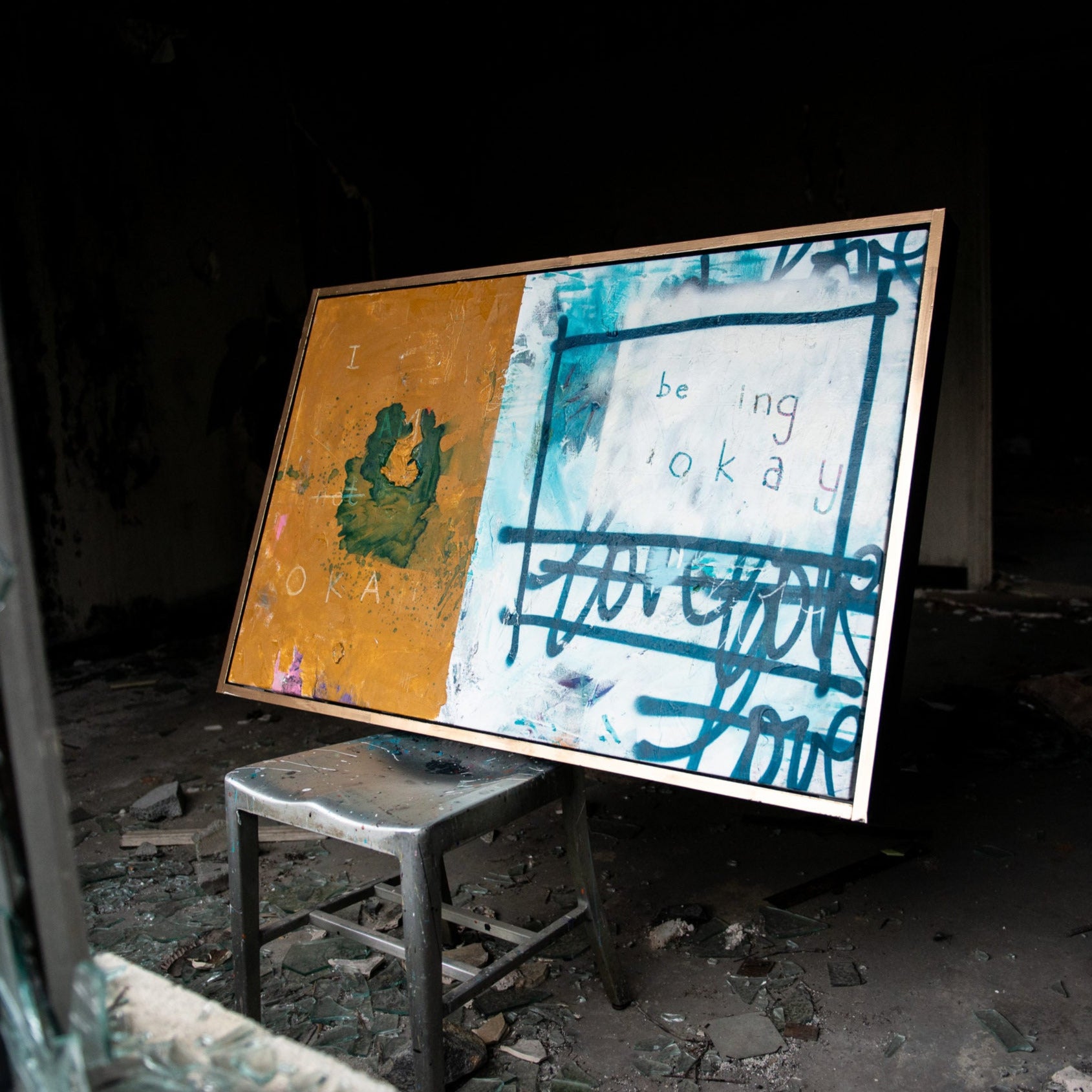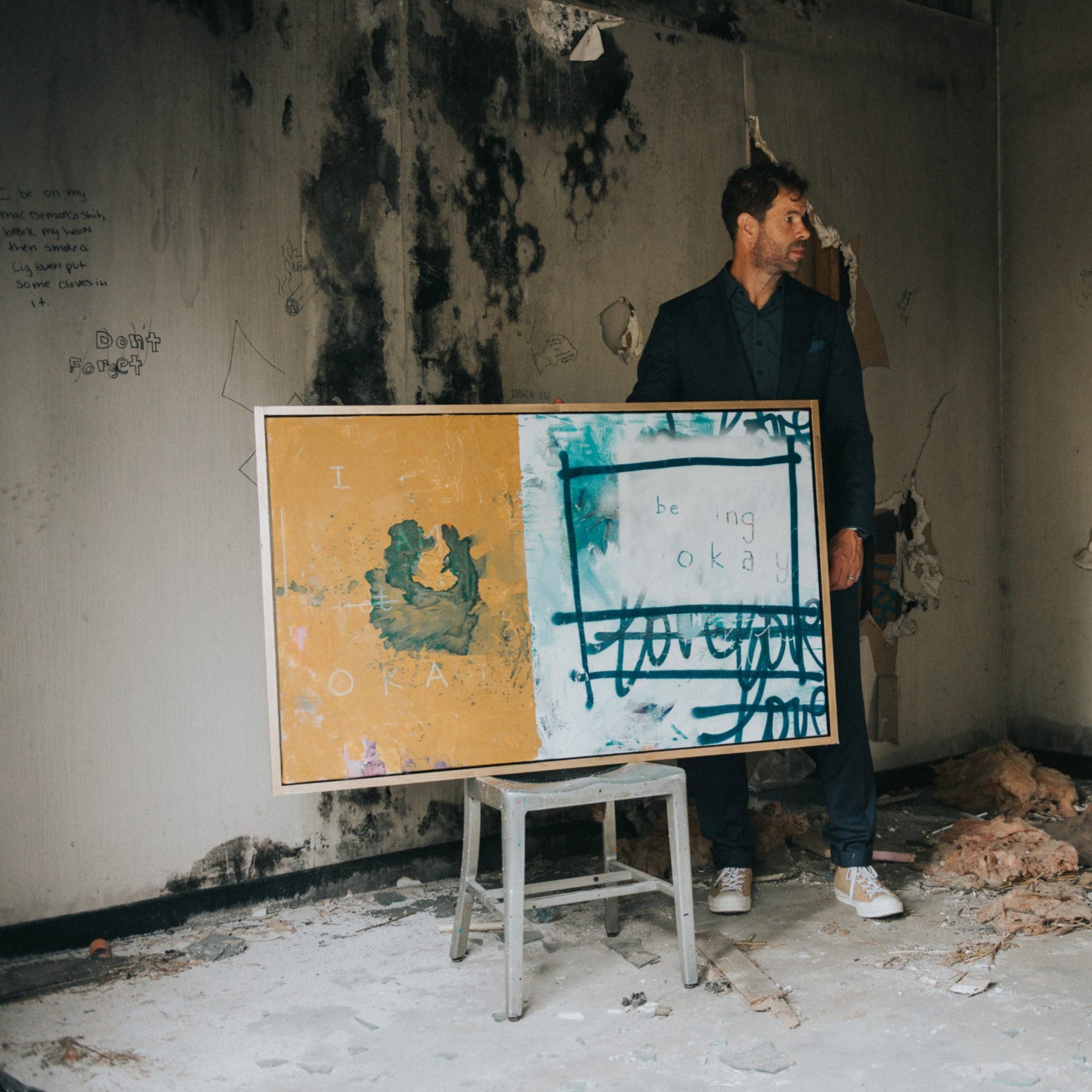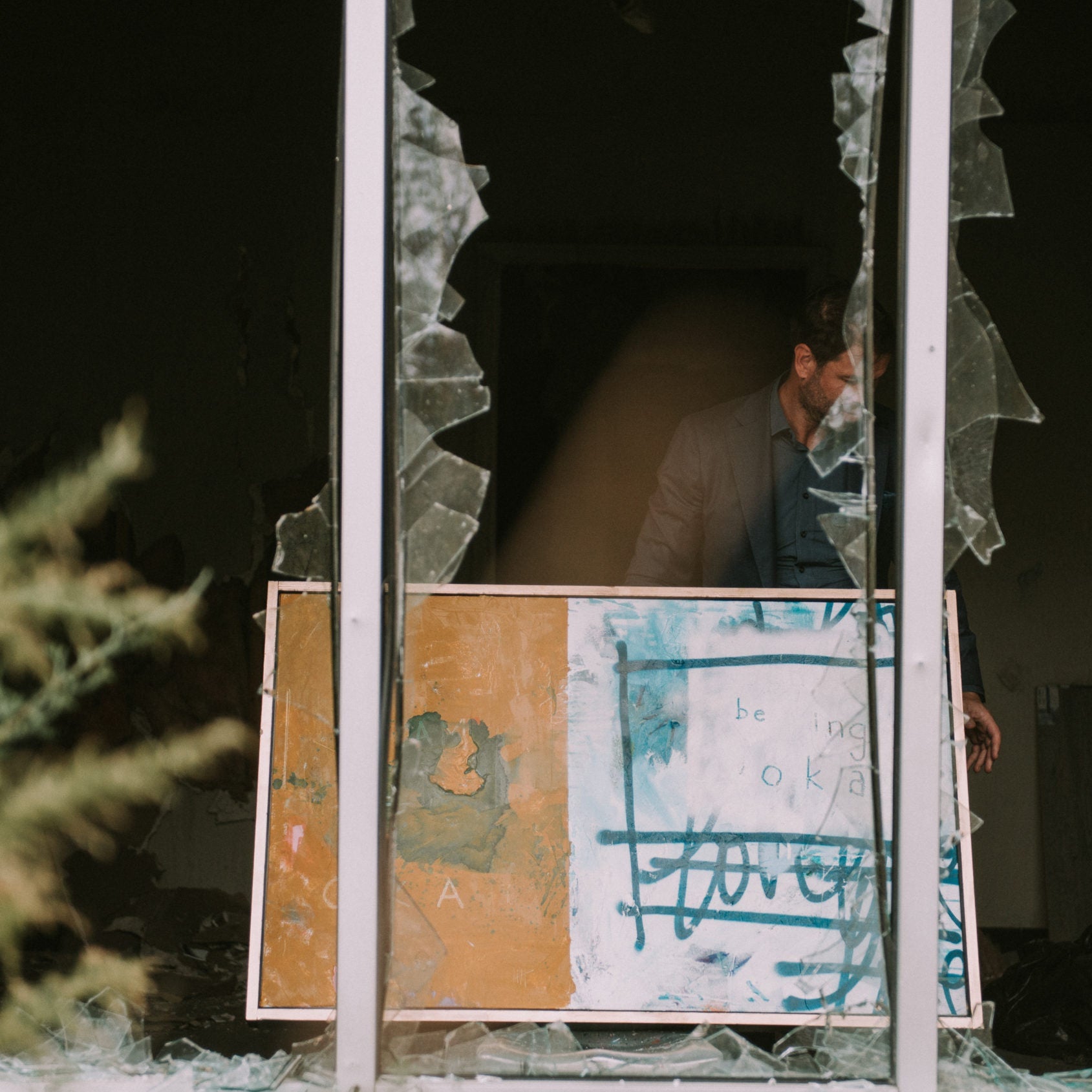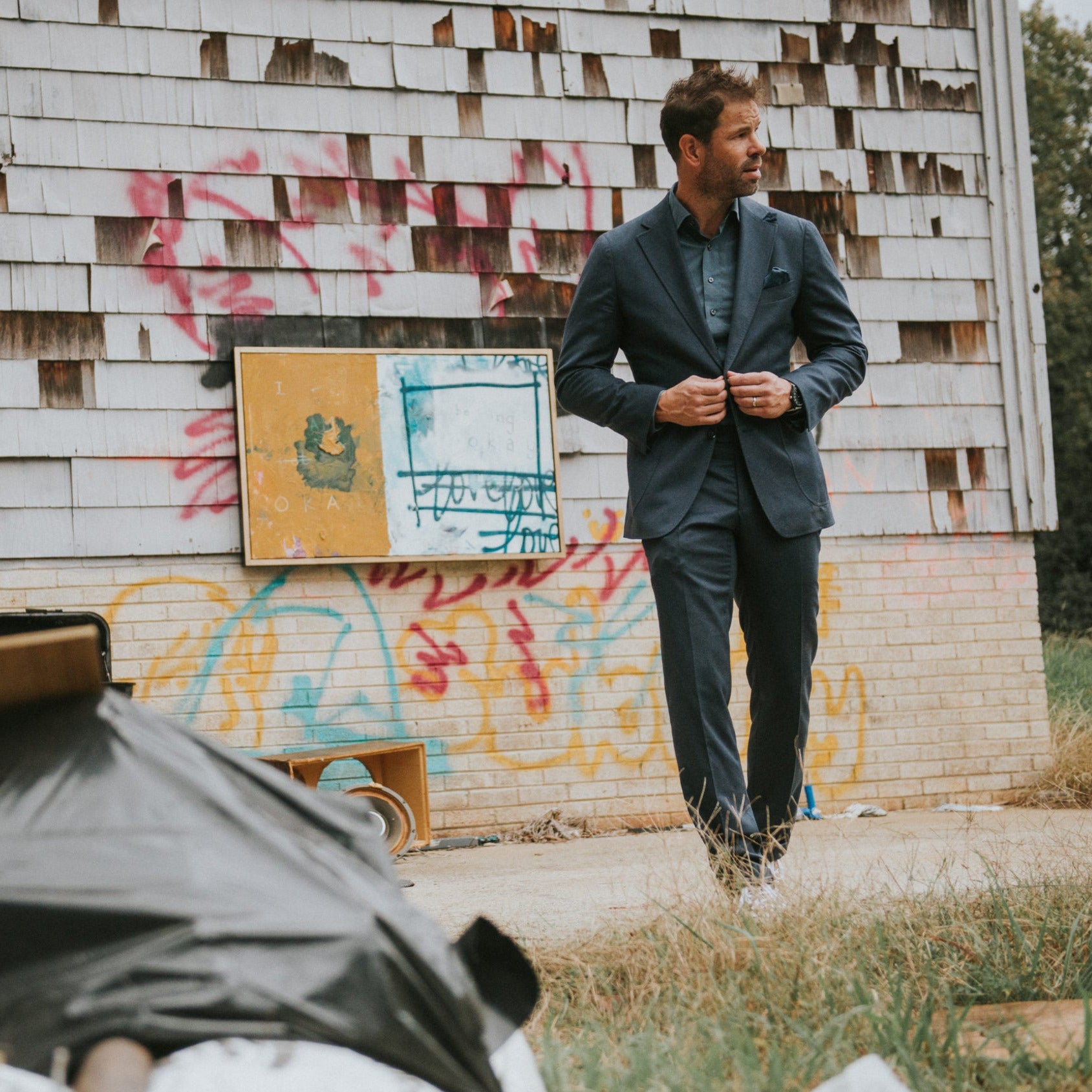 i am okay with being okay
---
from the how are you series…
how are you? are you okay? you good bro? each of these is a small sampling of the way we approach even our closest friends. this is not a speech about being genuine or stopping to make sure you brighten someone's day or make an impact in the lives of all you speak with. the thoughts in my head are this. . .
i am often okay with being not okay. i don't need unicorns and puppy dogs to make it a blessed day. i don't need smiling and skipping in the aisles to sleep well at night. i am not always angry when i rant. i say this because that's how i am most days bro. i'm good, not fantastic but good. and i'm good with that.
30″ x 48″ canvas with black and gold floater frame.