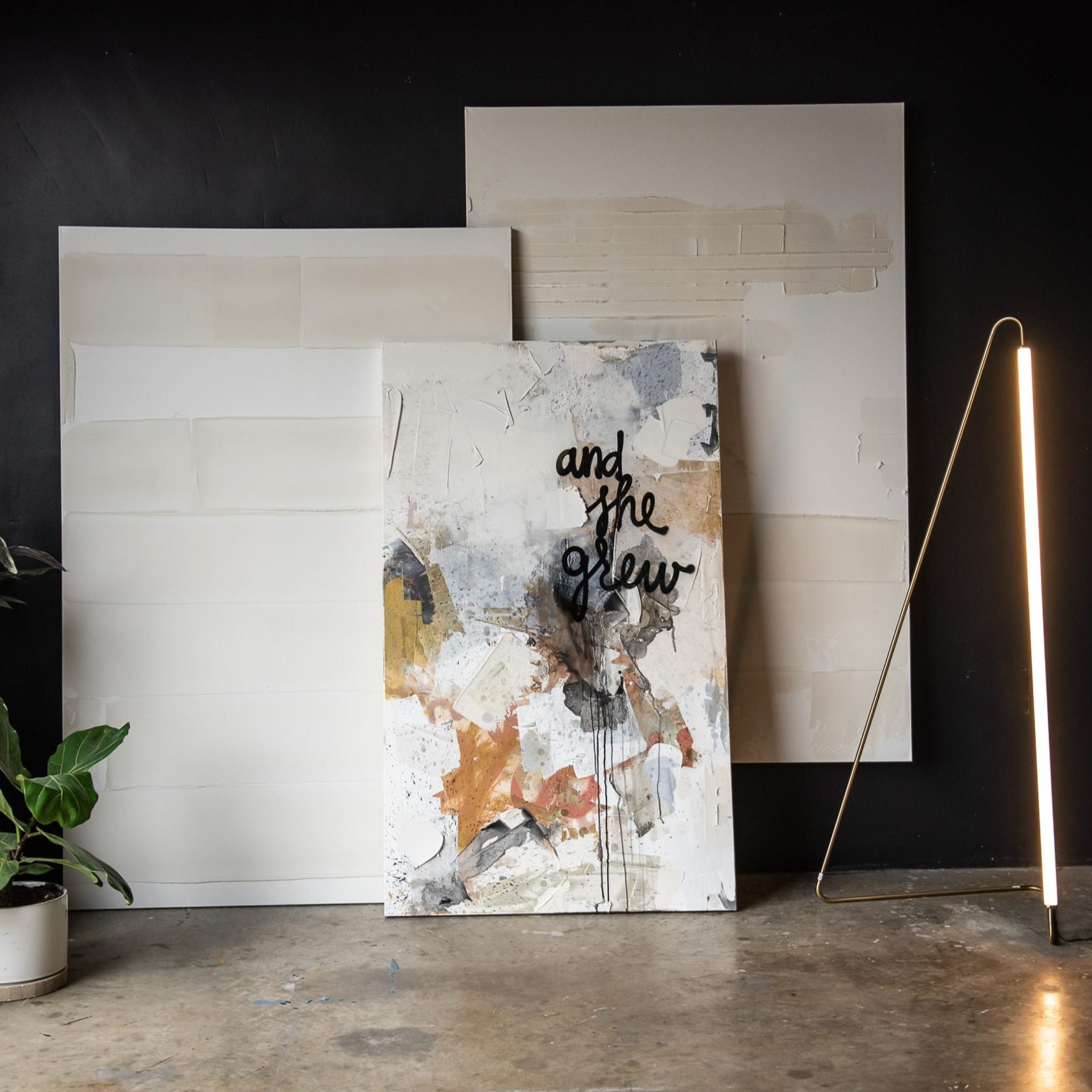 i'm on a commission . . .
---
one of one.
just for you.
just for your space.
[vc_row full_width="stretch_row_content"][vc_column][vc_column_text]one of one just for you.
a few notes . . .
i will make it easier than you think.
i will be just as excited to start as you are.
we can talk about color.  and textutre.
i have my style – i like it.  i assume you are working with me because you like it too.  i'm happy to look at something you have seen or other works of mine and use it as inspiration, but if you are looking for a copy i'm not into that.
because stretching canvas + gathering supplies is my least favorite part of a project and because we are just starting our relationship, all commissioned work / custom painting starts with a 50% deposit.
any remaining balance is due prior to shipping.  what i don't accept is payment of any kind until you are over the moon obsessed with the final outcome.
i ship all paintings fedex home delivery or freight to you. each is gallery wrapped and ready to hang out of the box.  i even provide height hanging instructions.  if you are local i may even come hang it for you.
it generally takes btwn. 4-6 wks to finish + ship your custom piece.  i work as on a schedule and will have it finished for you. i'm the anti-artist. i wake up. get off the couch.  work my backside off. show up on time. and i surprise people.
if you have any other questions - ask me here.
need a custom size? ask me here.
want to chat first? ask me here.
all prices listed for commissions are starting prices without dimensional lettering , neon or other additions and include shipping