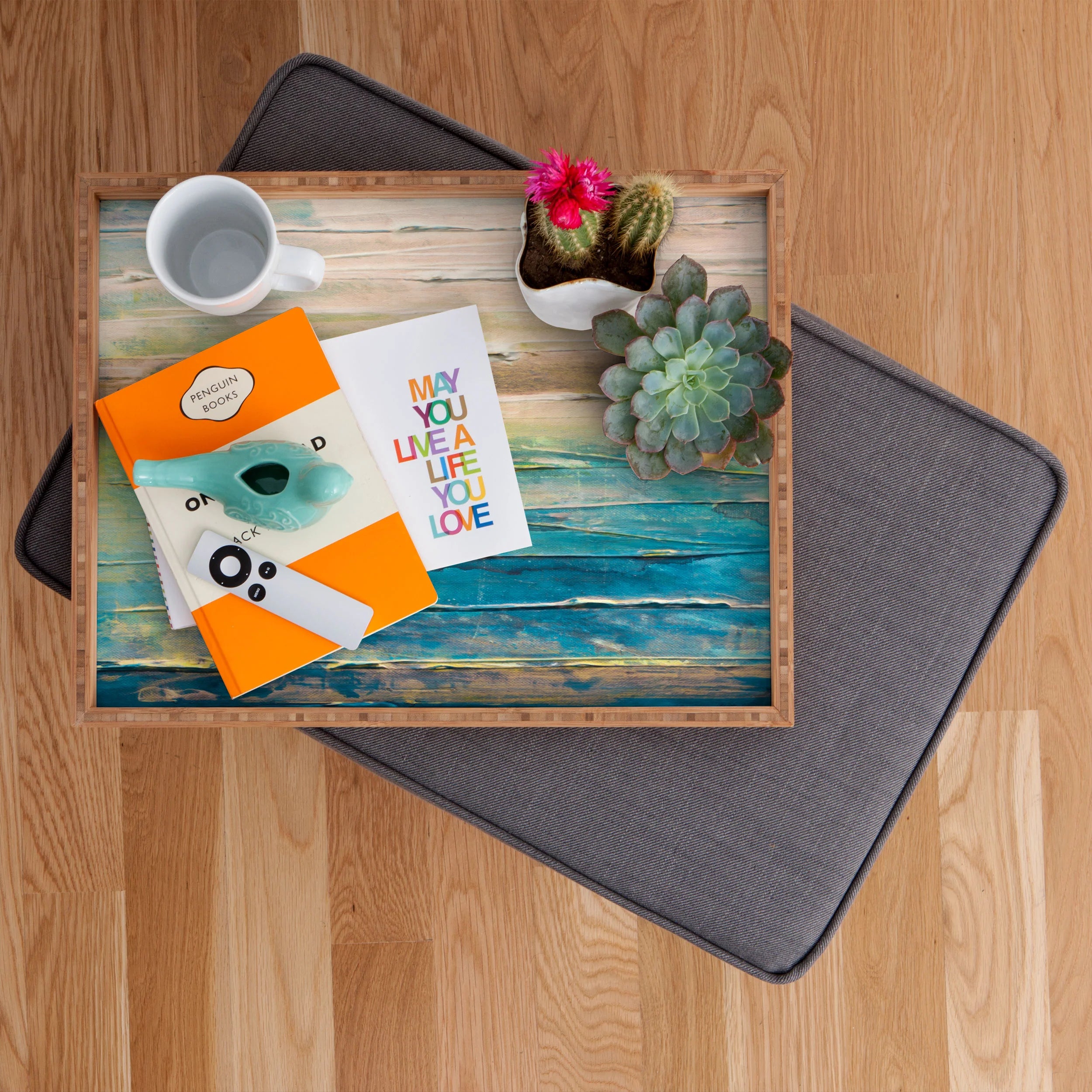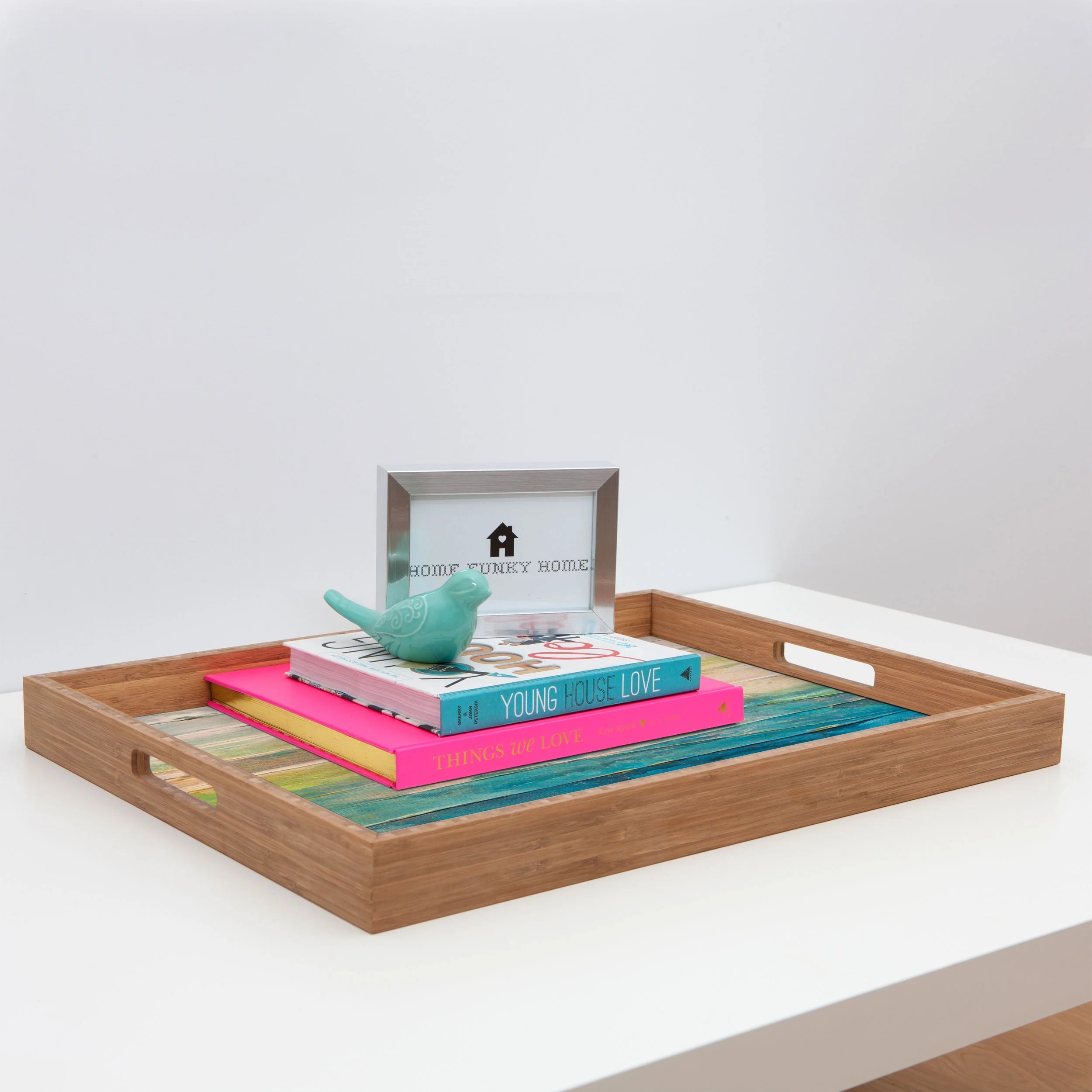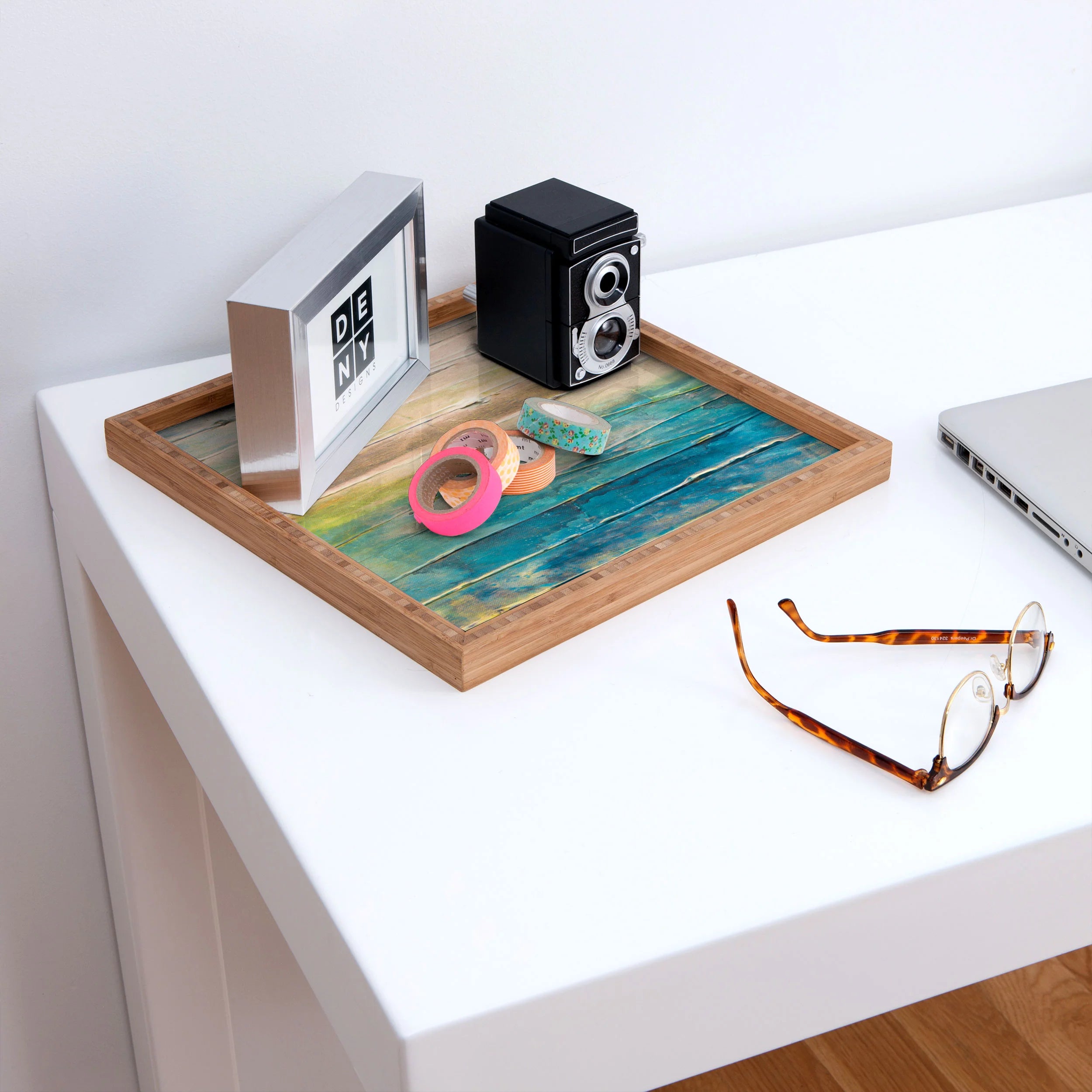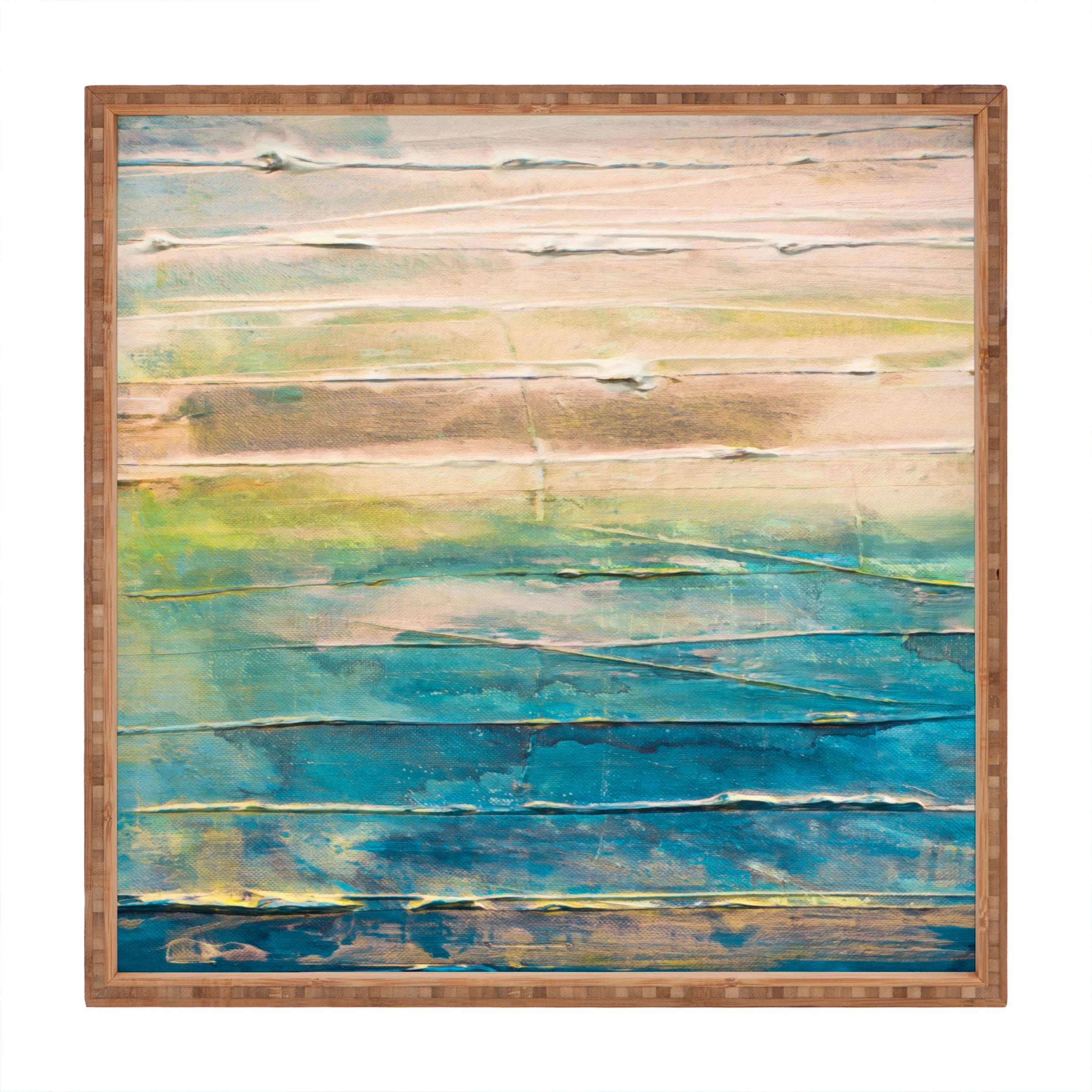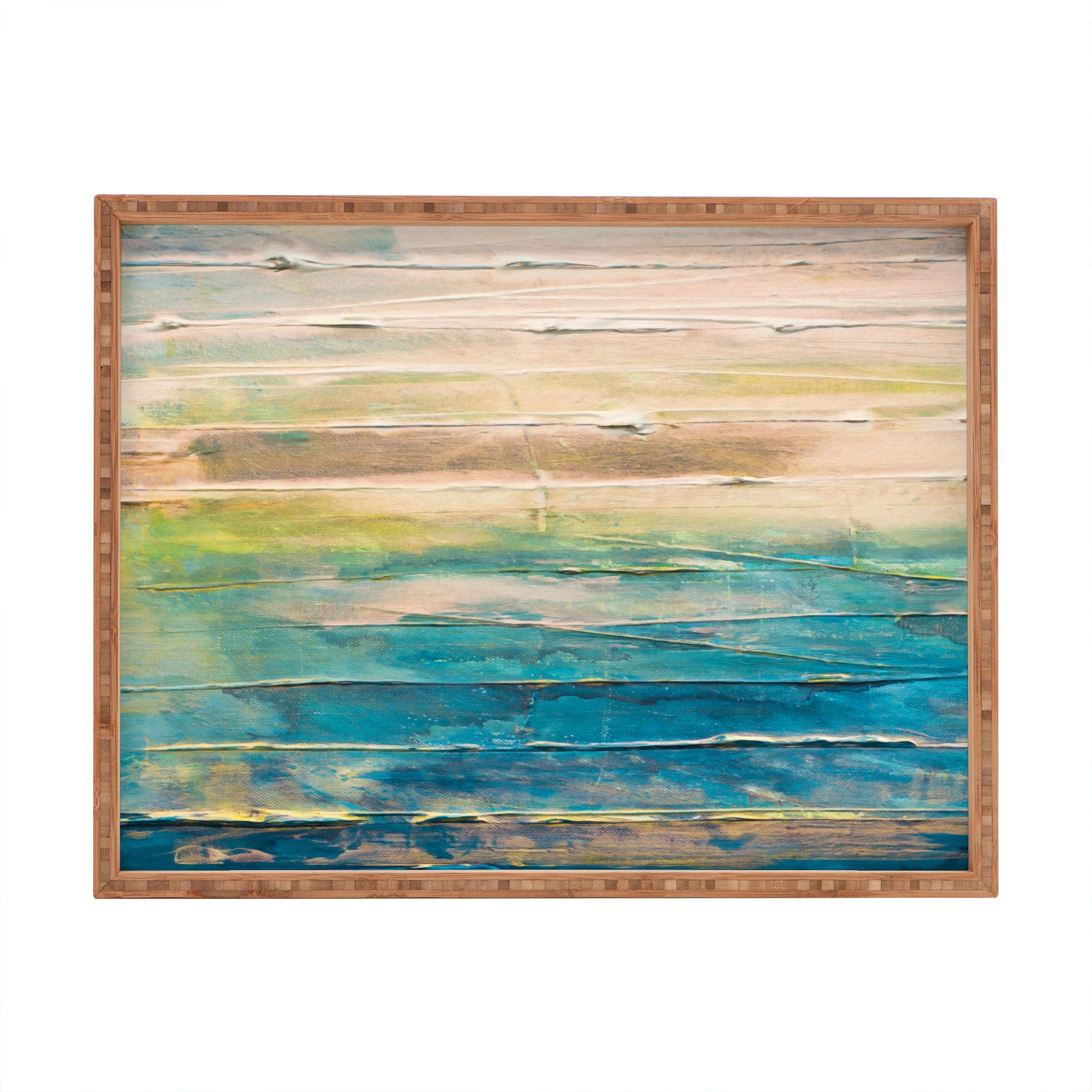 "spring blues" bamboo tray
---
style is served. the bamboo tray is crafted from 100% sustainable and eco-friendly bamboo with a satin finished display featuring the "spring blues" artwork from kent youngstrom on the bottom panel. these trays make the perfect decor accessory for wherever you need a little extra organization or as a serving platter for cheese spreads or breakfast in bed. 
the large-sized tray even comes with handles, allowing you to take it around the house for nail supplies or, dare we say, breakfast in bed!
product specs:
100% sustainable, eco-friendly flat grain amber bamboo wood frame

satin finished printed tray bottom

artwork featured on bottom panel
sizes available:
medium size (square): 

12" x 12" x 1 1/8"

 
large size (rectangle): 18" x 14" x 1 3/4"