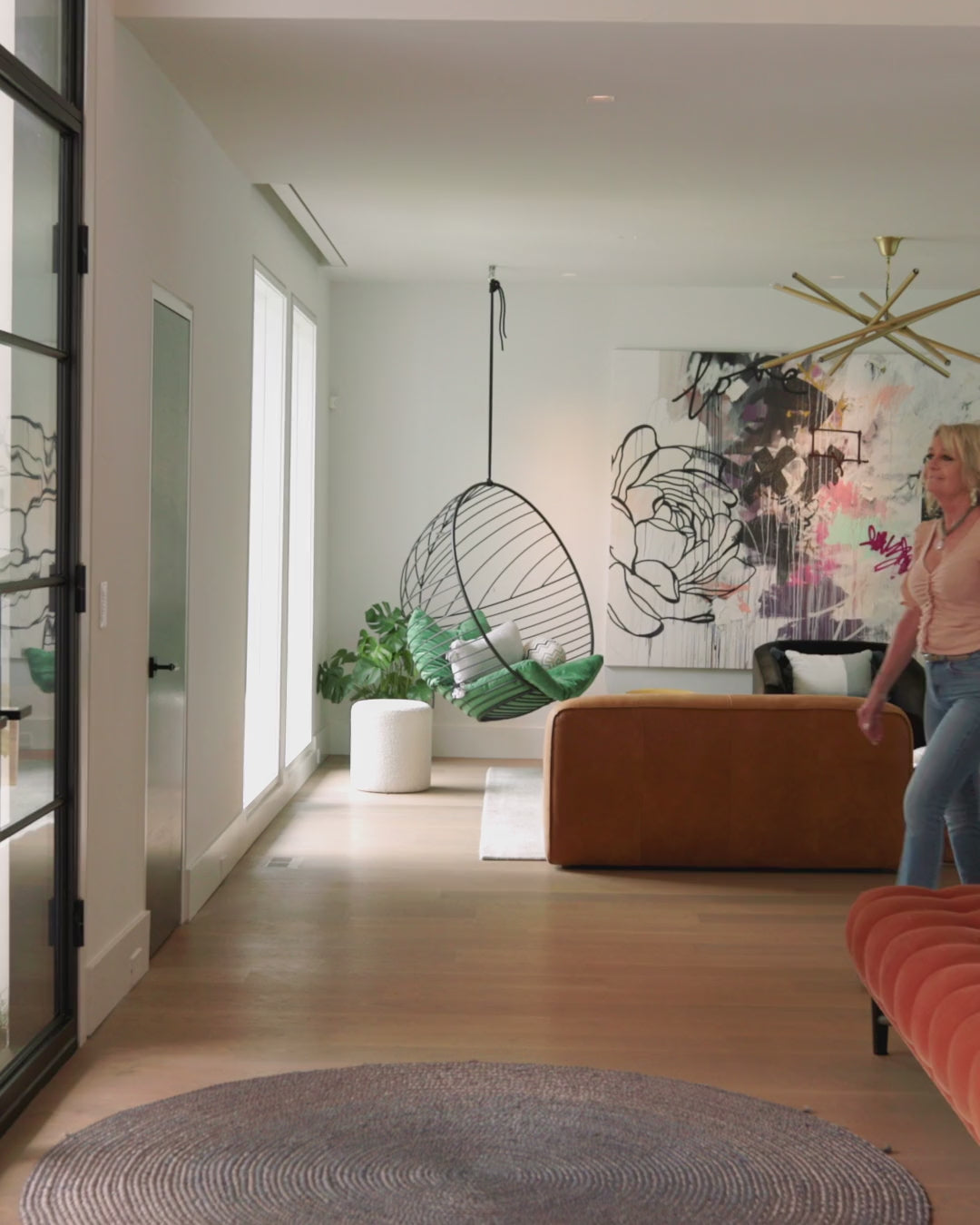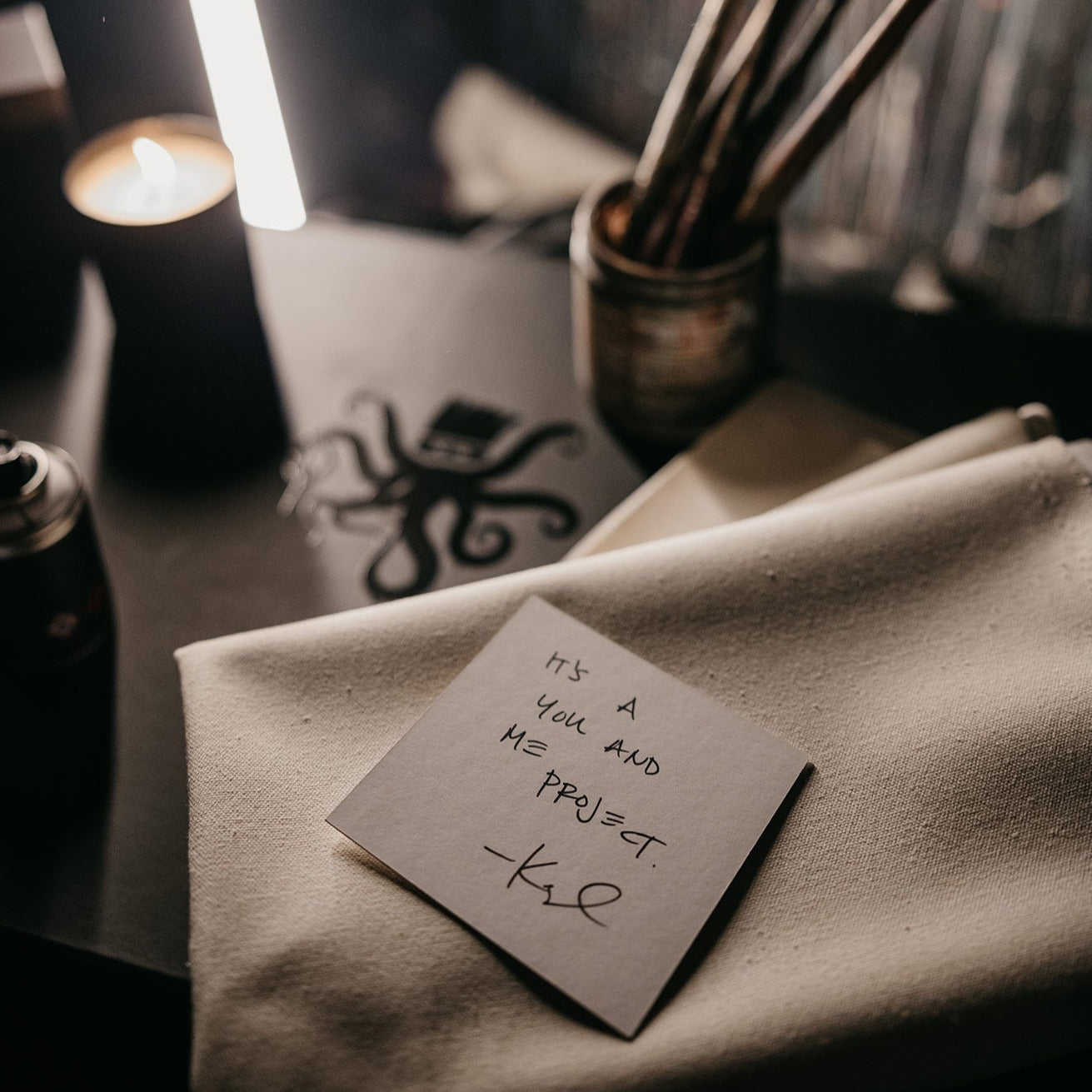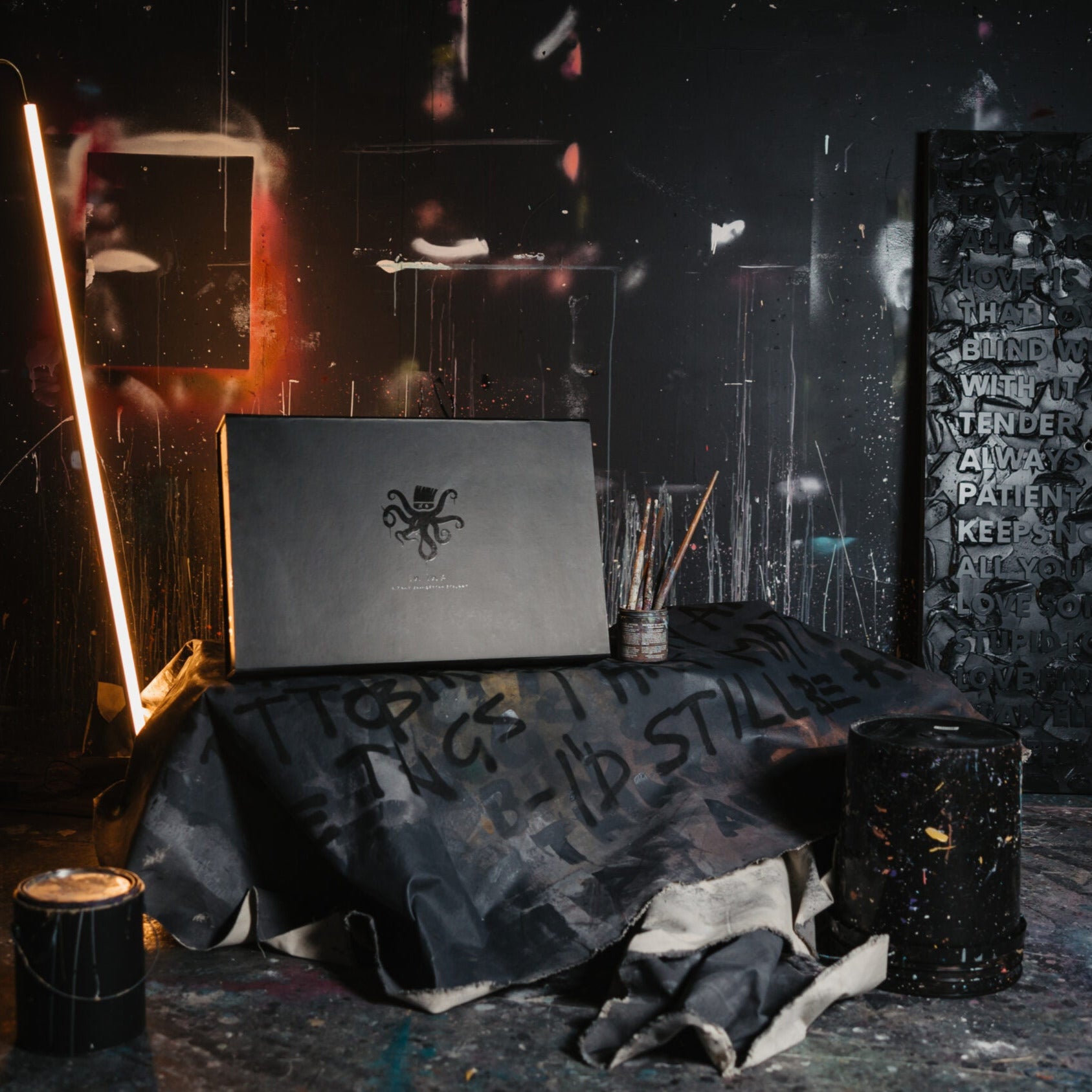 in ink - a 3' x 4' kent youngstrom project (commission box)
---
in the box. . .
canvas.   if you like, paint up to the edge; just know that 3″ on each side will be lost.
plastic sheeting.  place under canvas to keep your surface clean.
acrylic paint.  use straight from the jar or mix to get colors you love.
brushes.  use like a pencil and paint with the tip.
palette knife.  use unlike a pencil and move paint with the flat portion.
spray paint. it is water-based and safe for use indoors.
markers.  press down to activate ink.  markers do not work well over wet paint.
candle.  light it to set the mood.
a kent youngstrom project
a you-and-me painting project. a box proving that we are better together. through brush marks and happy mistakes, we will share a pull of intimacy, breathe life into love lost, and champion ourselves to find out what happens when you don't give up.
you and i are not so different.
my work is who i am and your story is who you are. i promise to honor and protect sacred, meaningful, sensual words and messages, and messy and delicate emotions with the safety of acrylic + ink, holding its space for the privacy of your memories.
gushing praise straight ahead – you can do this. your process is about to be perfection.
how it works you. + partners, friends, kids, the amazon delivery guy if he's into it. light the candle. play some jams. pour a glass of bourbon.
this canvas is now yours. on the white side of the canvas provided, it's time to get your art on. using the provided paints and materials, write, paint, doodle, squiggle, or graffiti (banksy-style). 
i mean, really, really paint. 
in case you think i'm encouraging a milquetoast type of paint session: nah, bro. get real. brush, smear, throw, and splatter all the feelings that sit just under your skin. let's get cathartic. your therapist will thank you. 
let your work dry. mail it back to me in the envelope provided.
note: yes, i understand you are anxious about painting and sending me your work. just like you, what you create will be enough.
i will take your painted canvas and layer transparent and opaque textures and colors over it to create a one-of-a-kind, professional collaboration. only you will know what is under all of the layers – only you will know exactly what this piece means to you.
i will send you back a stretched, ready-to-hang 36 x 48 painting. yours. that you made!
it will be the coolest thing you've never done.