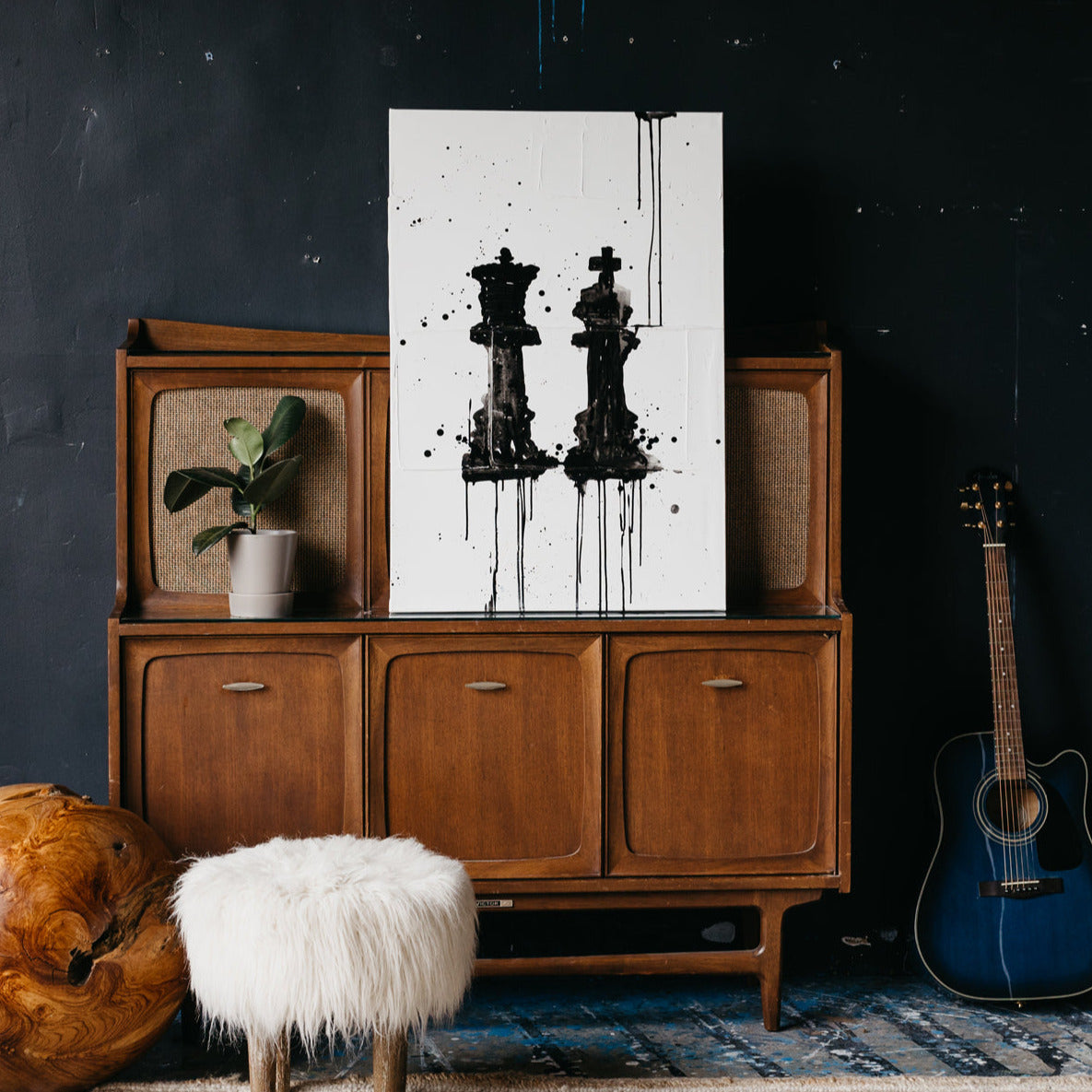 king + queen
---
part of the kent youngstrom favorites line of original paintings, each piece painted to order –
yes these are the king and queen from the chess board.
no it is not a chess painting.
it's a painting about a relationship of equality.  each partner carries the same size and weight.  yet each moves in different direction, with individual characteristics and qualities, displaying unique super powers but  valued equally in their union.
each painting is hand painted and unique to the wall it hangs on whether that be in your home, office or secret lair.
photo representational as each painting ordered is unique to it's drips, splatters and undulations of the brush strokes.
PART OF THE KENT YOUNGSTROM CORE COLLECTION