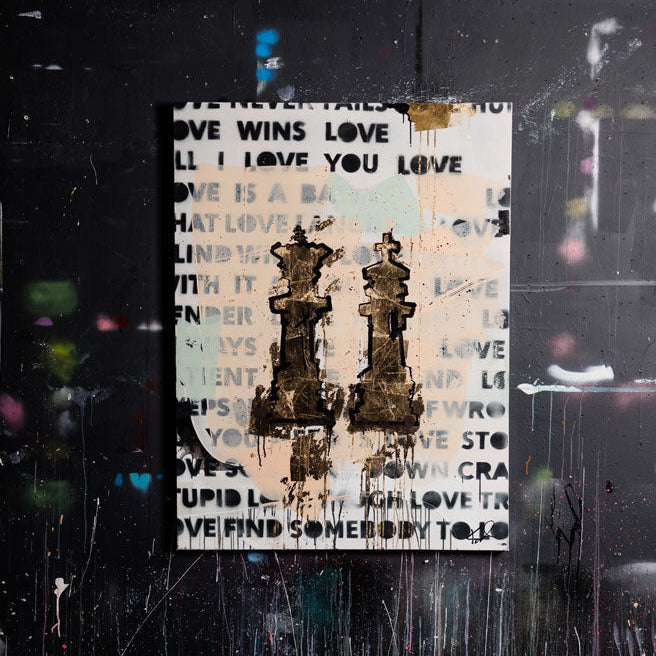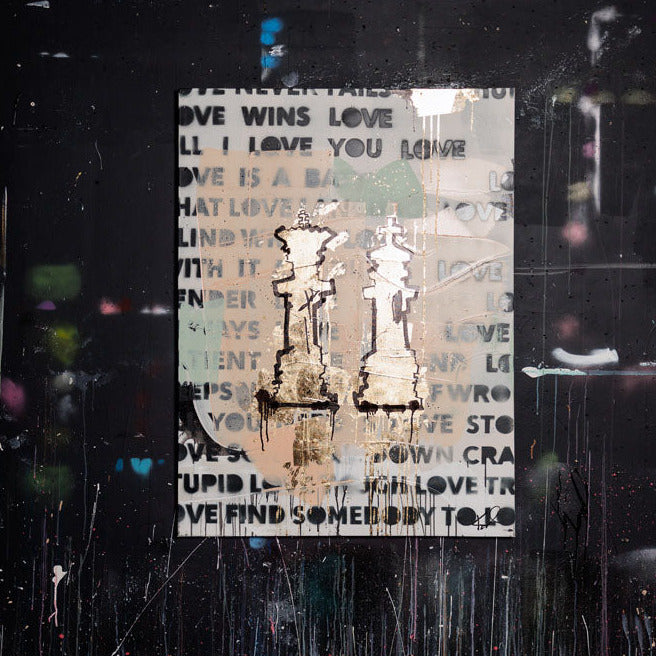 king + queen gold leaf
---
acrylic, gold leaf + ink on 36 x 48 gallery wrapped ready to hang
yes these are the king and queen from the chess board.
no it is not a chess painting.
it's a painting about a relationship of equality.  each partner carries the same size and weight.  yet each moves in different direction, with individual characteristics and qualities, displaying unique super powers but  valued equally in their union.