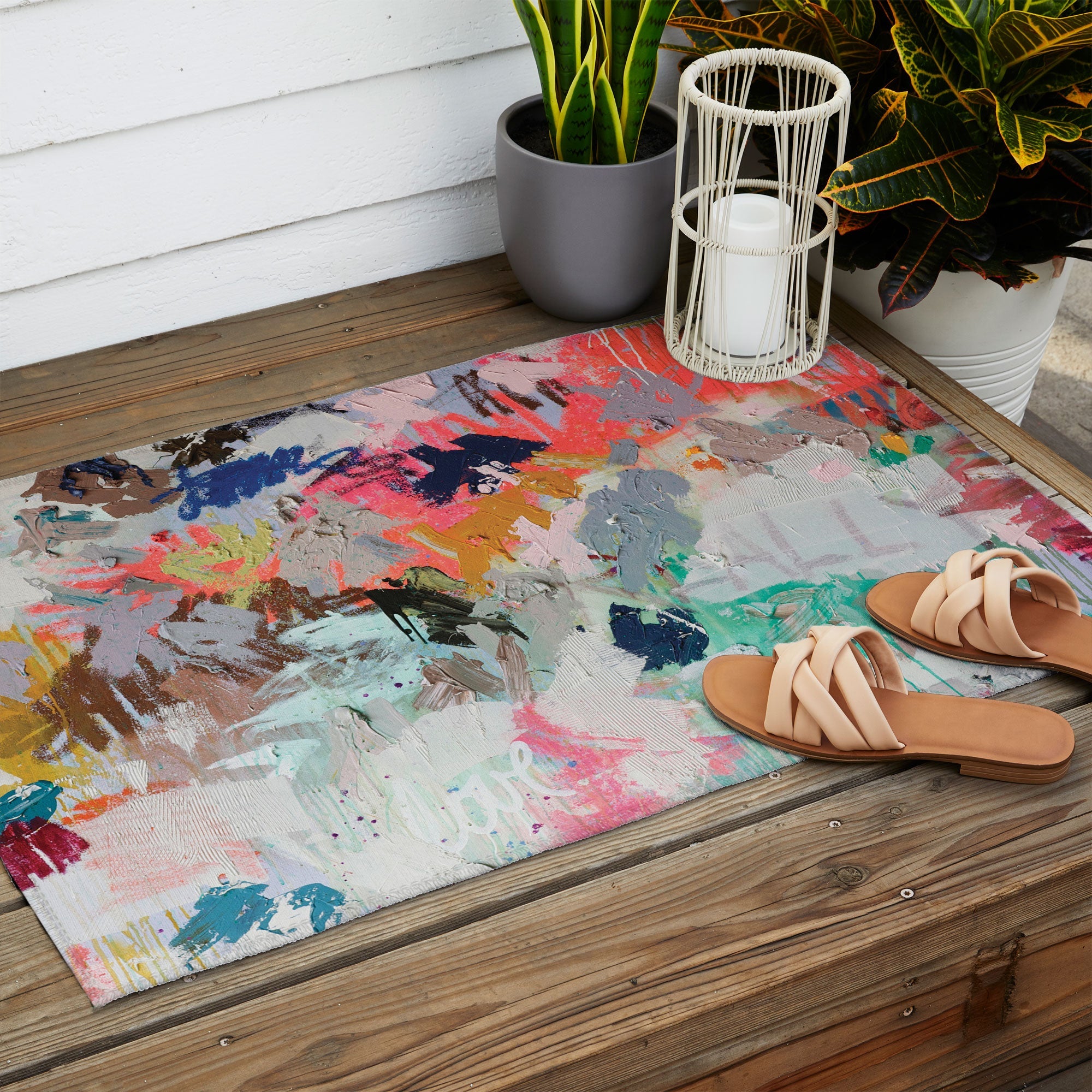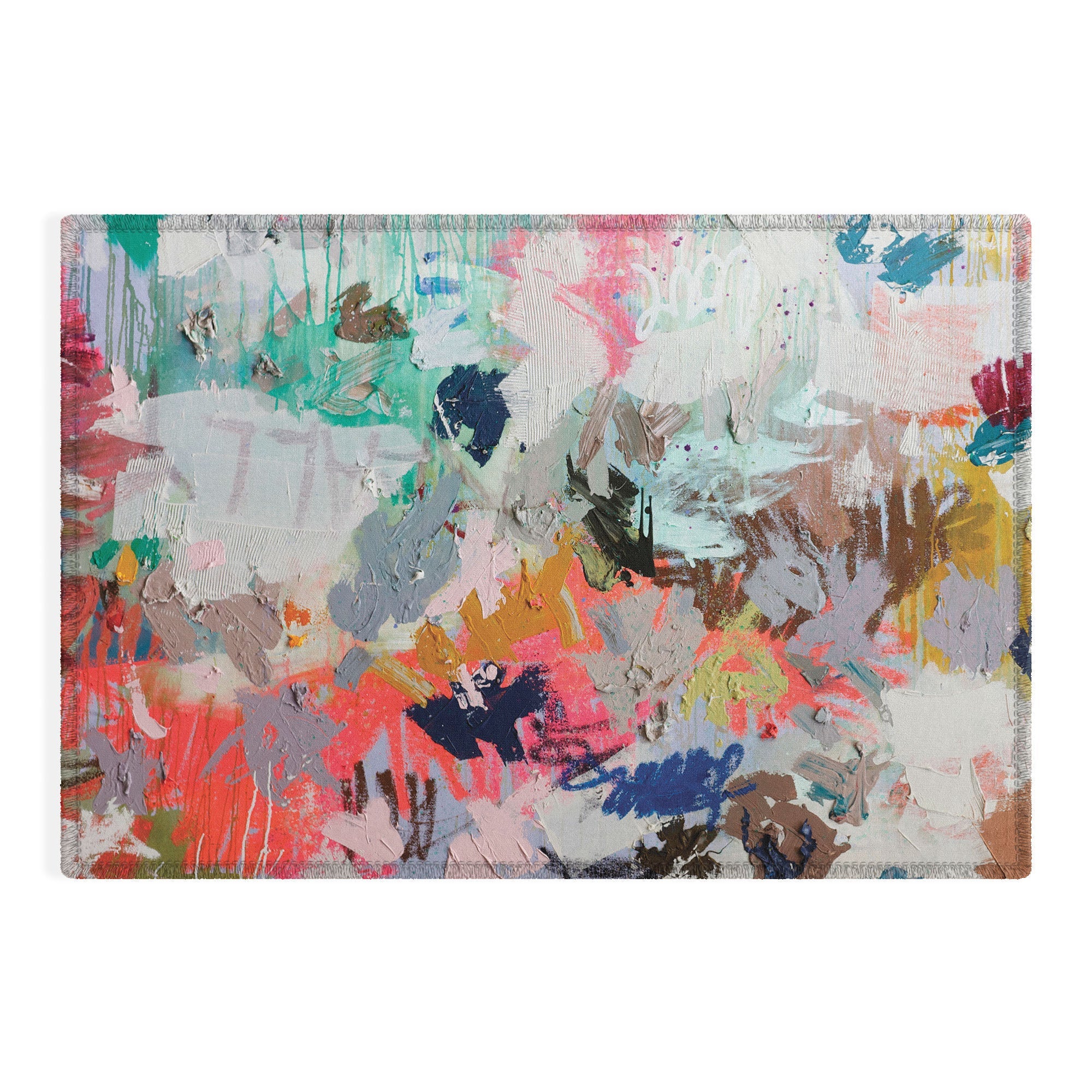 "really" outdoor rug
---
Add a feature-worthy rug made to withstand the outdoors with this outdoor rug. The mesh fabric backing is designed to avoid water retention and quickly dry when wet.  Available in five sizes to fit any space.

Product Details:
Made from 100% woven, polyester chenille
Thickness is 0.625" (1.59cm)
Lightweight and low profile
Non-slip mesh backing for quick-drying
Only top side is printed with a design
Sizes Available:
2' x 3' (0.6 m x 0.9 m)
4' x 6' (1.2 m x 1.8 m)
5' x 7' (1.5 m x 2.1 m)
8' x 10' (2.4 m x 3.1 m)
8' x 12' (2.4 m x 3.7 m) 
Care Instructions:
Wipe dry to clean or spot clean only. The soft, textured top side can be spot cleaned using soap and water with a non-abrasive cloth.